Model Yacht Restorations
Restoration of model yachts of all kinds, museum pieces, racers, and half models in any condition is possible.
Below are a couple of samples of recent restorations I have done for clients. My philosophy on restorations is to do as little as possible that affects the original design intent of the work, and still meets the clients wishes. The work that I do to the yacht should blend in with the original as much as possible.
This pond yacht was pretty rough when it came in. The original owner wanted it restored to the new condition he remembered as a child.
It got a lot of work, including new sails and rigging, stand, and the hull and deck completely refinished to a very high display standard.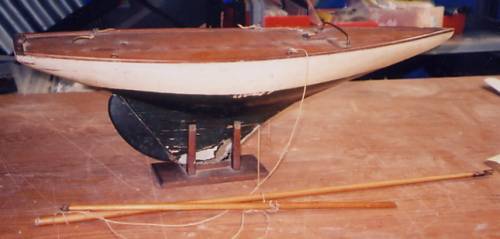 When it left my shop, it looked like this.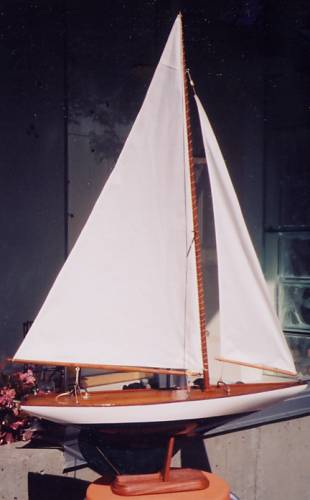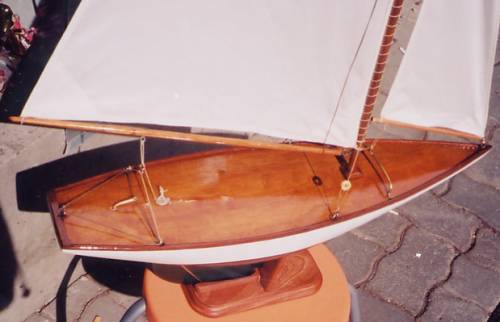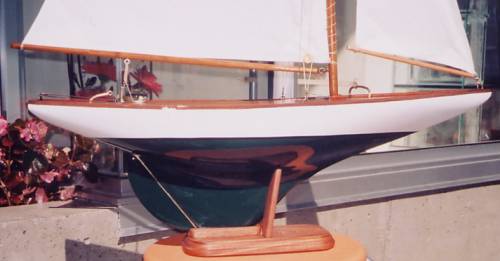 I think you'll agree it's a bit of an improvement!